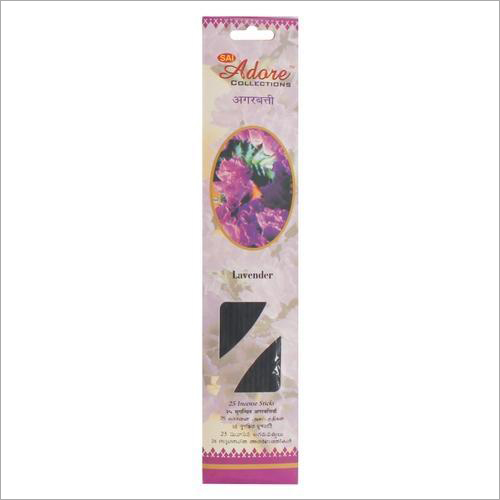 Product Description
Lavender Fragrance Agarbatti is the widely demanded incense stick offered by us in the market. It is offered in several packaging options. Due to soft, aromatic and fresh smell and it has rejuvenating effects. Lavender Fragrance Agarbatti is highly cherished and demanded among our clients. Use of exotic essential oils makes this agarbatti authentic with a lovely odour.
Sai Adore collections Agarbatti: 6 Packets, 25 Agarbatti sticks in each packet. Total: 150 Sticks. Also available in Lavender, Rose, Sandalwood & Bouquet fragrances
Our Incense sticks are the simplest, purest and most economical way to make your living space fragrant. These long lasting agarbattis can be used in home & office for natural aroma, relaxation, meditation &pooja purpose.
These incense sticks are non allergic, produce less smoke and cause no harm to the environment
The soft, aromatic and fresh smell of our Lavender Fragrance Agarbatti has rejuvenating effects and is made using exotic natural essential oils.
Our incense sticks are utilized in temples, shrines, mosques and other religious places for worshipping. They also bring a calming pleasant effect in any place where they are used.
Other Products in 'Premium Aggrabatti' category
Get in touch with us